21st July 2023 InfoNOW News
InformationNOW Did you know?
Recent feedback and suggestions about the site show that most people who visit only look at a small selection of our articles. We have more information than you may realise!
Here's some of the pages you've been asking about:
Accessible Toilets
Legal advice
Autism and ADHD support
Homelessness 
Free things to do in Newcastle
Fitness activities 
Our information is available in many languages. Some of the most used languages for our website this year are
Arabic, Chinese, Indonesian, Polish, Portuguese Russian
Search for more Information on InformationNOW
---
City News and Views
Summer edition of Radio Tyneside and LLARC podcast is out now
Listen online to hear more from Richard and Kate who this month talk to:
Bill and Barbara from the Elders Council of Newcastle (Older People's Forum) about their EC Rider magazine which is packed with tips about trips you can make on public transport using your concessionary travel pass for free around the North East and into Yorkshire. How far can you get for free?
Richard White from InformationNOW  who gives an update on this month's events and activities.
Moyra Riseborough about her cost of living tips
Download the EC Rider and read more about Day trips and visits on Information Now
---
Happy retirement to Barbara from Elders Council
Barbara Douglas is retiring from the Elders Council this month and we would like to say thank you for all of her support over the many years we have worked together.
InformationNOW was originally coproduced with the Elders Council almost 17 years ago. It has grown from strength to strength with Barbara's innovative thinking and championing. Helping adults in Newcastle to be informed and make choices in their lives.
We are wishing Barbara a very happy retirement. You will be greatly missed by us all!
The Elders Council is the older people's forum in Newcastle. It is a voluntary organisation run by and for older people in Newcastle. They give older people the chance to make a difference to our city, by getting your voice heard.
Read more about Older People's Forums in Newcastle
---
Best Summer Ever activities

Newcastle's Best Summer Ever is the free school holiday activity scheme in Newcastle for 4 to 16 year olds. Over 16,000 children in Newcastle will receive free food vouchers during the school summer holidays. This support is for families who receive free school meals, or meet their other eligibility criteria listed on their website.
Over 100 community organisations across Newcastle provide  a meal for your child and free activity sessions such as indoor and outdoor games, cookery skills, arts and crafts, sports, fitness and dance, health and wellbeing, quizzes, park activities, nature trails and more.
Summer events include:
Riverside Community Health Project Summer Family fun days (click here for the poster)
Children & families East at Byker Sands Summer activities (click here for the poster)
St Vincent's community centre Summer holiday activities (click here for the poster)
If you are joining the best summer ever activities you can share your children's adventures on social media with the hashtags  #HAF2023  #NewcastlesBestHolidayEver
Read more on Newcastle Support Directory about Best Summer Ever – Holiday Activities and Food (HAF) Programme 
---
Northern Pride reminder
21 to 22 July 2023
A reminder that this weekend is the Northern Pride festival ran by Northern Pride featuring the United as One main stage for headline music and performance acts, the BeScene dance and cabaret zone, and a Community Village.
If you are travelling by public transport Haymarket is the closest station to the festival arena, The Community Village on the Town Moor, and the beginning of the Northern Pride March at the Newcastle Civic Centre. Metro's and buses may be busier than usual at nearby stations this weekend.
There will be road closures and restricted access to Eldon Square car park on Saturday (22 July) between 12 noon and 1.30pm during the Pride Parade.
Percy St and nearby roads will be closed. so plan your travel accordingly.
Read more on InformationNOW about LGBTQ+ Support groups and activities
---
This Woman's Words
Friday 11 August 6:30pm
Newcastle City Library is launching a new women's workspace, an inclusive place for women to study and work.
To celebrate the launch of this space there will be a womens poetry launch night with poets lizzie Lovejoy, Mwelwa Chilekwa & Kate fox.
You can book a free space at this event on InformationNOW
Read more on InformationNOW about Poetry and creative writing
---
Newcastle Jobs & careers
Friday 21 July 10am and Monday 24 July 2pm
On Friday 21 July you can go to a free jobs fair at St James Park for anyone who is looking for a job. There will be opportunities to:
Apply for jobs on the day direct with employers.
Meet and speak to HR teams face to face rather than online.
Discover new job opportunities in sectors you hadn't even considered.
Find career and CV advice .
More than just jobs at the event: find apprenticeships, training courses and self-employed opportunities as well.
You can book a free place on Eventbrite here  The next Newcastle Jobs fair will take place later in the year in November. You can find out more about this event here
---
Careers Advice and Support for 16-19 year olds
The Newcastle Careers Team are holding an event about careers, jobs, apprenticeships, training opportunities and study options such as 6th form, college courses or Study Programmes on Monday 24 July. You must be under the age of 19 and live in Newcastle upon Tyne to attend.
You can book a free place on Eventbrite here 
Read more on InformationNOW about Looking for a job or work 
---
Green Flag green spaces
There are plenty of green spaces in and around Newcastle upon Tyne, where you can take a walk, ride a bike, use the play and exercise facilities and enjoy the fresh air.
Walker Park, Jesmond Dene, Exhibition Park and Leazes Park in Newcastle have all retained their Green Flag Award status in 2023, The Green Flag Award is the international quality mark for parks and green spaces.
You can see a list of events going on this summer at these parks on Urban Green Newcastle's website There are upcoming events at:
Read more on InformationNOW about Parks, gardens, forests and woodlands
---
Our Shields Road
Newcastle East Inclusive, Healthy, Vibrant High Streets is a project led by Newcastle City Council focussing on five high streets in the east of the city. They are working with local communities and businesses to deliver improvements and develop a long-term plan for the area
Join the team on Shields road at the East End Library and Community Hub on the 4th & 5th August to talk about your high street. You have the chance to choose themed walk and talks about nature, history and safety of the high street.
4th August  Our Shields road nature walk 
4th August  Our Shields road safety walk
5th August Our Shields road history walk
You can view the Newcastle East Inclusive, Healthy, Vibrant High Streets poster here 
You can keep up to date with the project on Newcastle High streets here
Read more on InformationNOW about Community Centres and Hubs
---
Shaun on the Tyne
You may have noticed some giant sheep around  Newcastle recnetly!
The 'Shaun the Sheep on the Tyne' art trail has been created by St Oswald's Hospice. There will be 45 big sculptures decorated by professional artists and 70 little ones decorated by children.
All the statues will be auctioned in October and the funds raised will go to St Oswalds Hospice.
A dedicated Trail map and App are now available to help you navigate your way to discovering each sculpture, where you can unlock a series of rewards and fun facts.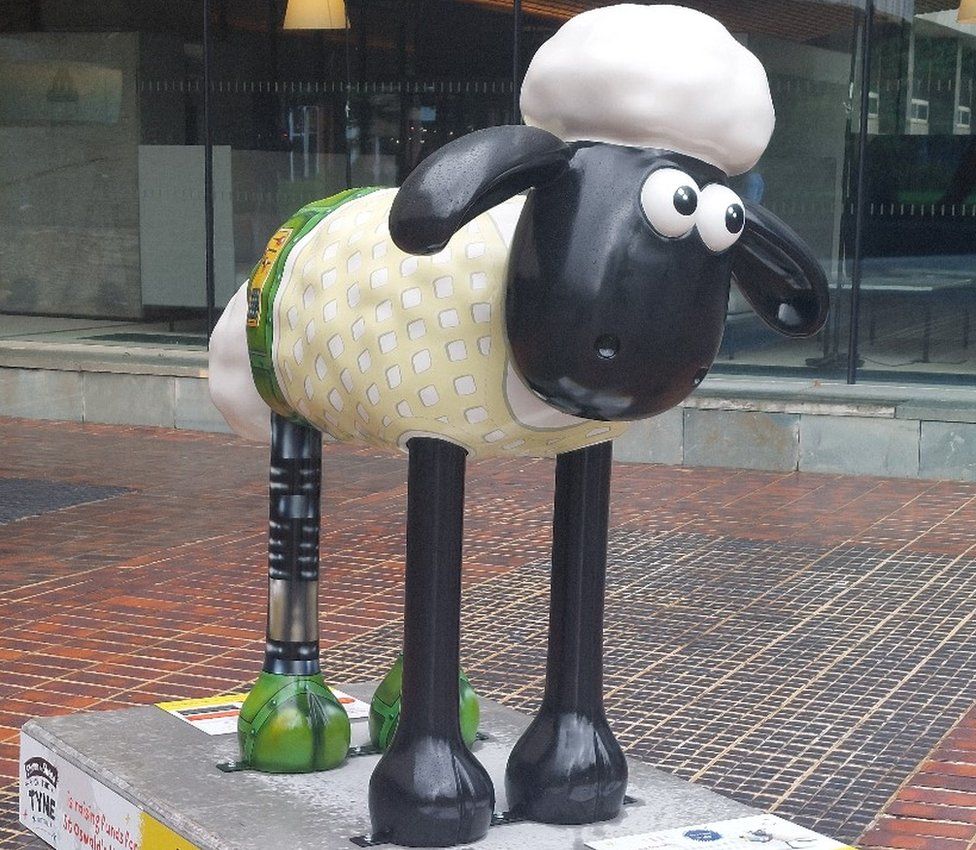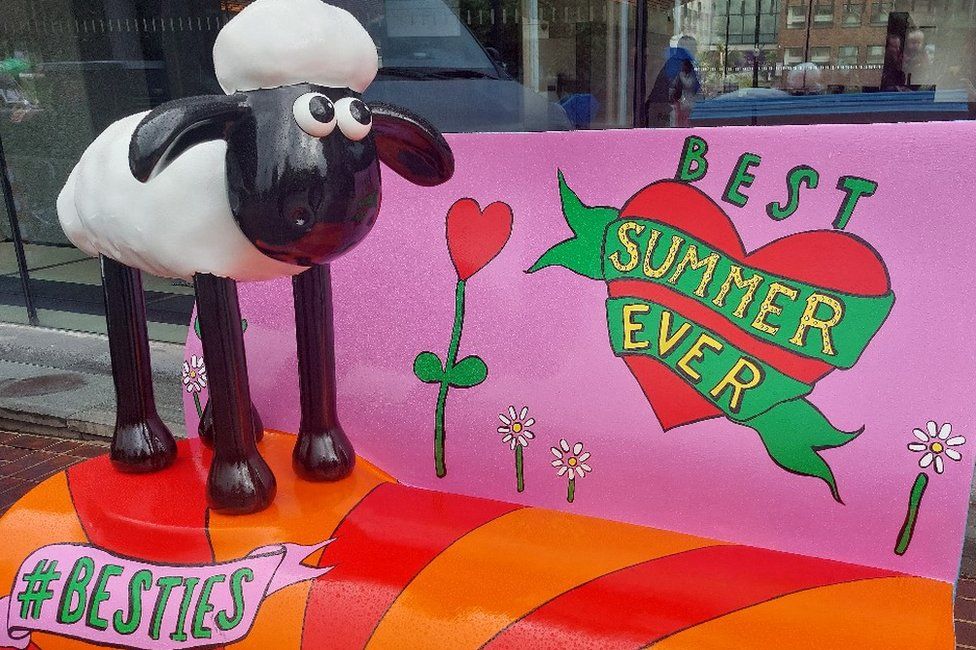 Read more on InformationNOW about Children's activities
---
Telephone Befriender volunteer opportunity
Rescare supports families who have loved ones with a learning disability. They are run "by families for families", with members all over the UK. Their services include:
Telephone helpline where you can ask questions about being a family carer, health and social care, education, housing and more
Befriending
Advocacy
Online Family Forums
Campaigns
They are looking for volunteers for their telephone befriending scheme. Read more about the role on their website

Read more on InformationNOW about  volunteering
---
Newcastle council & YHN roles
Several exciting job opportunities to make a difference and support residents of Newcastle are available
An opportunity to join the Active Inclusion Service, which works to make it everyone's business to prevent homelessness and financial exclusion is available.
You can view the job available here on North East Jobs
Your Homes Newcastle have an opportunity for 3 housing officers to join their team and support housing residents in Newcastle to live well.
You can view the jobs available here on North East Jobs
Read more on InformationNOW about preparing for work
---
Digital Cluster meet up
Thursday 10 August 4pm at Head of Steam, Newcastle upon Tyne NE1 3DQ 
Find out more about the Digital Cluster North of Tyne programme for digital businesses, businesses, community enterprises or other organisations looking to do something new with tech in Newcastle, North Tyneside and Northumberland.
You'll have the chance to mingle with like-minded people looking to do something digital in a relaxed environment.
The Digital Cluster project is delivered in partnership with Dynamo North East and the Academic Health Science Network, who are providing specialist support for HealthTech business to access opportunities in the NHS. It is funded by the North of Tyne Combined Authority.
Read more and book a place on Eventbrite  
---
Making a Living in North of Tyne Survey
Deadline 13 August 2023
North of Tyne Combined Authority has launched a survey to understand the challenges different people in Newcastle, Northumberland and North Tyneside face when trying to find good work. The findings will help them determine how best to commission future employment and skills support, including the UK Shared Prosperity Fund.
The survey only takes 5 minutes to complete and aims to reflect the local communities employment needs. if you have recent experiences looking for work, or are an organisation that supports unemployed people please share your views or share and encourage others to complete the survey.
The survey will be open until Sunday 13 August. By completing the survey, residents will have a chance to WIN a £50 Eldon Square gift card.
The survey can be found here: Have Your Say Today – Employment & Skills
Read more on InformationNOW about Support to prepare for work or apply for jobs
---
NHS user and carers experience survey
Cumbria, Northumberland, Tyne and Wear NHS Foundation Trust are looking for your help to improve the user and carer experience or 'Points of You' survey.
Your perspective is important to create a survey that truly reflects peoples needs and preferences.
Help them by answering a few questions and guiding the survey design to one that works best for you.
You can complete the survey here: Help us develop our new service user and carer experience survey (office.com)
Read more on InformationNOW about Having your say about health and care services
---
Libraries and community hubs survey
Newcastle libraries would like to know what you think of their 14 library services, how you use their buildings and what ideas you have to improve what we do. Their survey is open to anyone who has used the libraries and community hubs in the last 12 months.
You can find the Community Hubs and Libraries Service Survey here
Read more on InformationNOW about Newcastle libraries and community hubs
---
North East Playwriting award
Deadline: Monday 7 August 2023
The North East playwright awards are open to writers who are either from or currently living in the North East of England. North East writers can submit a script about any topic or theme to Live Theatre
The main award is open to anyone 16 years old or over. The winning playwright a full-length commission fee of £10,000 (over 70 minutes) and a commitment to produce their play at Live Theatre.
The youth award is open to young people aged 16 to 25. This will be a commission fee of £7,000 (under 70 minutes) and a commitment to develop the play at Live Theatre.
The Shortlist will be announced Monday 15 January 2024 and prize winners will be announced Monday 26 February 2024
Read more and apply on Live Theatre's page here
Read more on InformationNOW about Theatres in Newcastle
---
Discover Digital Family festival
Family Fund are running a digital iPad skills festival this summer.
Children and young people with a disability can join online workshops to gain new creative iPad skills that they can take forward and use again and again. From creative coding to making some noise in music sessions, there's something for everyone.
The festival will run for three weeks, beginning Tuesday 1 August. The sessions are free to attend and use apps that are free to download onto your iPad from the Apple app store.
Find out more about Discover Digital summer festival here
Read more on InformationNOW about help to buy digital equipment
---
Newcastle Urgent care
The NHS North East and North Cumbria Integrated Care Board (NENC ICB) have listened to 1300 people who live and work in Newcastle about what they think of urgent care services in the city from January to June 2023 using focus groups, public events, questionnaires and face to face street surveys.
Urgent care services are for when you need medical help today, but it's not an emergency or immediately life-threatening. The findings of the publics views and experience along with suggestions are now available to view.
You can read the full report here: making-urgent-care-work-better-in-newcastle-full-report-13-07-23.pdf 
Read more on InformationNOW about Urgent care services
---
Dismantling Disadvantage report
A new report by Agenda Alliance and Changing Lives, Dismantling Disadvantage found that in 2021 a woman in the North East of England was 1.7 times more likely to die early as a result of suicide, addiction, or murder by a partner or family member than in the rest of England and Wales.
The research found that the women dying face a patchwork of unaddressed life-challenges such as domestic abuse, debts and poverty, mental ill-health and poor health generally, housing problems and substance misuse.
For more information or to read the recently released report please click here.
Read more on InformationNOW about Adult abuse
---
West End communities needs review
Riverside community health project health have produced a report looking at communities in the West End of Newcastle.
Topics include social problems and deprivation, local projects, partnerships and organisations, peoples perspectives of their local area and conlusions from the findings.
You can read the West End review here: The Needs, Perspectives and Assets of Communities in the West End of Newcastle: A Literature Review
Read more on InformationNOW about Riverside Community Health Project
---
England Housing Survey
The English Housing Survey (EHS) is a national survey of people's housing circumstances and the condition and energy efficiency of housing in England. It gives an overview of the state, amount and types of housing in the UK
You can read the latest headline version of the survey on GOV.UK 
Resolution Foundation have produced a '5 things you need to know' briefing about the report which you can read here: Five things you need to know about the state of English housing
Read more on InformationNOW about buying or renting a house or Housing for older people
---
Money midlife MOT
The Money and Pensions Service have created a Money Midlife MOT tool aimed at those aged 45-65 which can be used to identify steps people can take to improve their finances and plan for retirement based on their individual priorities and objectives. Those who use the tool will receive a personalised report detailing the areas they should focus on to improve their current and future finances.
Further information is available here.
Read more on InformationNOW about Managing your money 
---
SOLACE e-learning: refugee and asylum seeker mental health
SOLACE UK is offering two online courses on understanding the mental health needs of refugees and asylum seekers and on effective therapeutic support for asylum seekers.
You can find more information and register here
Read more on InformationNOW about Support for Asylum Seekers and Refugees
---
NHS 75 childrens learning resources
For the NHS 75 year birthday BBC Teach produced a series of five short videos about the work of nurses, other health care professionals, hospitals and the NHS that can be used to support childrens learning about the NHS.
Read more on InformationNOW about Childrens health
---
Upcoming Events & Activities
Visit our Events & Activities section to see what's happening near you this week on our calendar. Or search by location or postcode.
---
Farrell Centre Summer workshops
The Farrel centre is running a range of summer workshops for all ages:
Sunday 23 July 10am  City Sculpture
This drop-in will get you thinking about the sculptures in your city. Using recycled materials you will make prototypes of your new city sculptures
Wednesday 26 July 1pm Magpie Sketchbooks with Newbridge Print Studio
Take part in a summer holiday workshops to make your own Magpie Sketchbook. Leave with a bespoke sketchbook – ready to be filled with drawings and ideas!
Saturday 12 August 12pm Wearable Buildings Workshop
Create a wearable building using cardboard and other exciting materials. The session will be guided by artist Sam Selley, with a showing of your wearable creations at the Civic Centre as part of Novum festival.
Read more on InformationNOW about Farrell Centre
---
Geordie Mums Summer fair
Wednesday 26th July 11am to 3pm
Come to the  Summer Fair at Skills for people, 4 Glendale terrace, Byker, NE6 1PB. The event is organised by the Geordie Mums group. a group in Newcastle for women with a learning disability to advocate and be active in the community.
There's free entry, refreshments and lots to do including:
Affordable clothes stalls
Crafts
Cake, tea and coffee
Tombola
Raffle
For more info call 0191 281 8737
You can view the poster on their facebook page here
Read more on InformationNOW about Skills For People
---
Arcade SEND Sessions
Wednesday 26th July  2: 30pm & Thursday 27th July 10:30am
Do you and a child fancy a game of football or air hockey? Or maybe pinball is more your style?
Book a free slot for a SEND friendly session. Lighting can be adjusted and noise will be kept to a minimum. Fewer people will be at this session and there will be a calm zone available.
Book a space at the Library arcade on informationNOW
Read more on InformationNOW about Newcastle City Library
---
Everyturn Community mental health groups
Everyturn Mental Health have a range of community groups to support people with their mental health.
Their community mental health groups include activities, a space to talk and support groups for lots of different people aged 18 or over looking for some support:
Thursday 27 July 2pm (ongoing for 6 weeks) 6 Weeks of wellbeing  is a structured group for people wanting to connect with others and develop skills to improve their emotional wellbeing. You can refer yourself online or be referred by a GP or healthcare worker.
Wednesday 26 Jul 2023 12.pm Northumbria University student mental health support group at Northumbria University
Wednesday 26 Jul 2023 5pm Newcastle University Post Graduate support group  at Newcastle University Student Union
Friday 28 July 2023 10am Walk and Talk Jesmond at Jesmond Dene
Wednesday 2 Aug 2023  11 am Arts and crafts group at St. George's Church, St. George's Close, Jesmond
Thursday 3 Aug 2023 10.00 am  Arts, Crafts and Gardening Group at St Johns Church, Kingston Park Avenue
Read more on InformationNOW about mental health
---
Riverside Family Fun days
Riverside Community Health Project are working in partnership with local organisations to run their summer family fun days with activities for children and information stalls and much more.
There will be events on
2 August Summer Family Fun Days
9 August Summer Family Fun Days
9 August Summer Family Fun Days
For further information contact Riverside on 0191 226 0754 or email: melissa@riversidechp.org.uk
Read more on InformationNOW about summer activities 
---
Updated and new organisations
---
IntoUniversity Newcastle East
IntoUniversity is a charity that provides a local learning centre for children 7 to 18 years old in Walker.
They work with Newcastle University and Northumbria University to provide after-school study sessions, mentoring, career aspiration workshops and education support
Read more on InformationNOW about IntoUniversity Newcastle East
---
Learning for life
Learning for Life is a registered charity and Northeast provider of education and social care services for children and adults aged 16 plus who have a diverse range of complex needs and disabilities.
Read more on InformationNOW about Learning For Life
---
Laing art gallery
Laing Art Gallery has a range of permanent and temporary art exhibitions, events, a cafe and a play space for children under the age of 5.  If you're looking for something to do over the Summer, you can visit for free and explore their art collection.
Read more on InformationNOW about Laing Art Gallery
---
Heaton Baptist Church
Heaton Church is a Baptist place of worship, with a community focus where people of all backgrounds, faiths and life experiences are welcome.
They provide a range of community activities through the week such as
Read more on InformationNOW about Heaton Baptist Church
---
Age UK Gateshead
Age UK Gateshead have a number of services in Newcastle for people over 50 such as:
Information and advice drop ins for older people, their carers, friends and family. This includes topics such as power of attorney, falls prevention and will writing. There are groups in Byker and  Elswick
Newcastle Reconnects  a free Day Service at the Dene Centre for people with a long term condition
Read more on InformationNOW about Age UK Gateshead in Newcastle
---
Updated and new articles
---
LGBTQ+ Support and groups
There are a number of support services and groups for LGBTQ+ people in Newcastle.
Read more on InformationNOW about Lesbian, Gay, Bisexual, Transgender, Queer/Questioning + (LGBTQIA+) support and groups in Newcastle 
---
How you can help refugees and asylum seekers
There are lots of ways that you can help refugees and asylum seekers in Newcastle.
Read more on InformationNOW about How you can help refugees and asylum seekers 
---
Thanks for reading InfoNOW News
We hope you found it useful. Please feel free to share this information and subscribe to InfoNOW News
Want to be featured in the next InfoNOW News? Send us your news and events.
Best Wishes
Lauren and Richard
Richard White and Lauren Hoy: Prevention, Information and Advice Leads at Newcastle City Council
Last updated: July 21, 2023