Please note: owing to the position on Covid 19 and the Coronavirus, some organisations and venues will be closed, some will deliver their services differently. You can find the organisation website address on InformationNOW and visit their site for updates. Visit the dedicated coronavirus webpage for Newcastle City Council.
Northumbria Police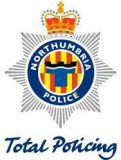 From March 2020
If you are the victim of crime or have witnessed any non-emergency incident in the Northumbria Police area, use their online reporting form.  Only if it can't be reported online should you call 101.
Crime prevention advice is also available.
People who are deaf, hard of hearing or speech impaired use the textphone number.
If a crime is being committed or you are in danger. Call 999.