Please note: owing to the position on Covid 19 and the Coronavirus, some organisations and venues will be closed, some will deliver their services differently. You can find the organisation website address on InformationNOW and visit their site for updates.
Oral Health Foundation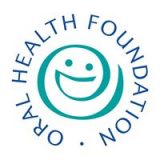 Oral Health Foundation is an independent charity whose goal is to improve people's lives by reducing the harm caused by oral diseases – many of which are preventable. Every year, they help people to improve the health of their mouths through providing education materials and resources, advice and information and by organising campaigns and events.
Their Dental Helpline offers free and confidential advice.
Address:
Smile House
2 East Union Street
Rugby
CV22 6AJ
Last updated: December 10, 2018