Please note: owing to the position on Covid 19 and the Coronavirus, some organisations and venues will be closed, some will deliver their services differently. You can find the organisation website address on InformationNOW and visit their site for updates.
Stand Alone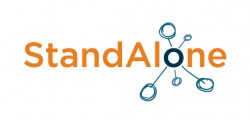 Stand Alone provides therapeutic support groups for those affected by family estrangement, with a specific group for grandparents/parents who have become estranged from their grandchildren/children (and also a separate group for adult children estranged from their parents).
Stand Alone offers a safe, non-judgemental space where thoughts and experiences can be shared with others in a similar position. These themed support groups are run by experienced counsellors, and are subsidised by the Big Lottery Fund, so there is only a one-off registration fee of £15 to sign up for 6 sessions (refundable to those on benefits).
Address:
Broadacre House
Market Street
Newcastle upon Tyne
NE1 6HQ
Last updated: July 19, 2017