Please note: owing to the position on Covid 19 and the Coronavirus, some organisations and venues will be closed, some will deliver their services differently. You can find the organisation website address on InformationNOW and visit their site for updates. Visit the dedicated coronavirus webpage for Newcastle City Council.
Kingston Park Community Association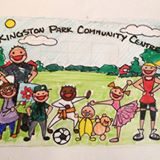 The Community Centre hosts a variety of activities:
yoga
aerobics
karate
childrens art group
zumba
scouts group
playgroup
Newcastle Church of Christ
They welcome all residents from the surrounding area to the centre.
The centre is available for hire for private functions and the main hall has a capacity of 100 seated. There is a small meeting room which can accommodate 20 people seated.