Please note: owing to the position on Covid 19 and the Coronavirus, some organisations and venues will be closed, some will deliver their services differently. You can find the organisation website address on InformationNOW and visit their site for updates.
Newcastle Trampoline Park and Gym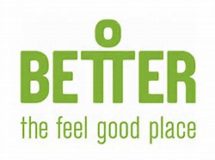 Newcastle trampoline park and gym offer a fitness gym which includes cycling and trampolining for all the family.
Address:
Newcastle Trampoline Park and Gym
West Road
Newcastle upon Tyne
NE4 9LG
Last updated: November 27, 2017