Ostara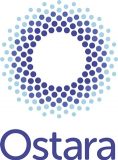 Ostara provides a 24 hour response and support service so you can live safely and independently in your own home. The system alerts staff so that they can contact you and arrange urgent or emergency help if necessary.  Ostara provides alarm equipment including:
pendant alarms
fall detectors
door sensors
pill reminders
Accredited by the Telecare Services Association as the Community Care Alarm Service.
If you don't have a telephone line, they can link to a SIM card.