Alcohol
This article provides information and advice about how alcohol affects you and how you can make a change.
Whether you are drinking to socialise, cope with difficult times or just to relax, you may not realise how much you are drinking and the damage it could cause. A small change can make a lasting difference to your health.
---
How does alcohol affect me?
Alcohol can have a number of effects on your body. See the diagram below.
---
How much alcohol is okay?
The more you drink the more likely it is that alcohol will harm your health. To keep health risks from alcohol to a low level it is safest not to drink more than 14 units a week on a regular basis.
However, changes to your body as you get older mean that low risk drinking levels for older people are probably less than this.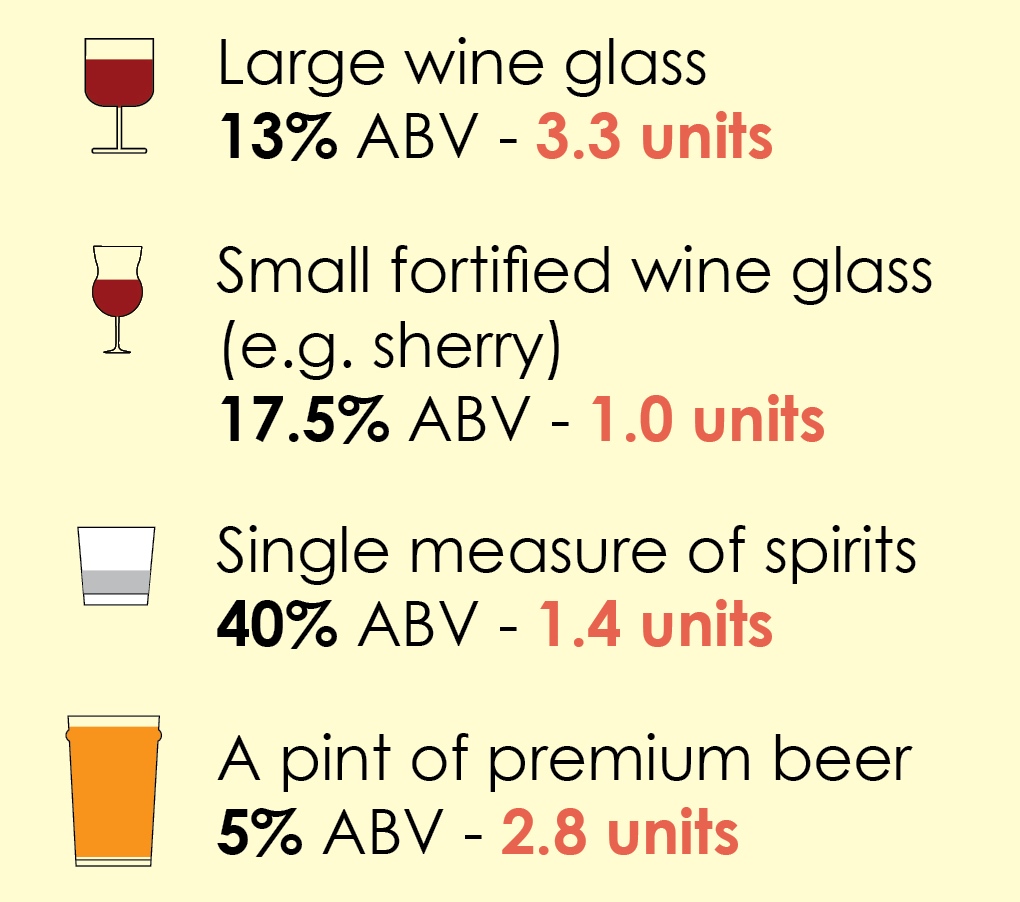 It is recommended that you should have several alcohol free days a week.  Note that drinking 3 units of alcohol in one sitting can increase blood pressure in someone with these issues. Alcohol does not mix well with medication, so check the leaflets with your medication.
---
Local Help and Support
You may have started drinking more alcohol after losing someone close to you, because of ill health, loneliness or because alcohol has become part of your daily routine.
If you are concerned with how much you're drinking and want some help to stop you can contact your GP or Newcastle Treatment and Recovery Drug and Alcohol Service (NTaR), commissioned by Newcastle City Council.  You could also get help from:
YMCA Newcastle provide a safe place for young people to go for support and advice.
If you are concerned about a loved one's drinking then contact:
---
It may also help to get involved in some of the activities and events that are happening near you. You can discover new ideas on Information Now here:
One you has a number of useful tracking devices including a drinks app.
Cumbria Northumberland Tyne and Wear NHS Foundation Trust provides NHS mental health, learning disability and specialist services across Newcastle. They provide: crisis mental health support; in patient ; specialist services, such as neuro, psychiatry.  They have a Patient Information Centre and Mental health self help guides covering sleep, depression, anxiety and more.
Last updated: April 5, 2022